Soccer Experience in Europe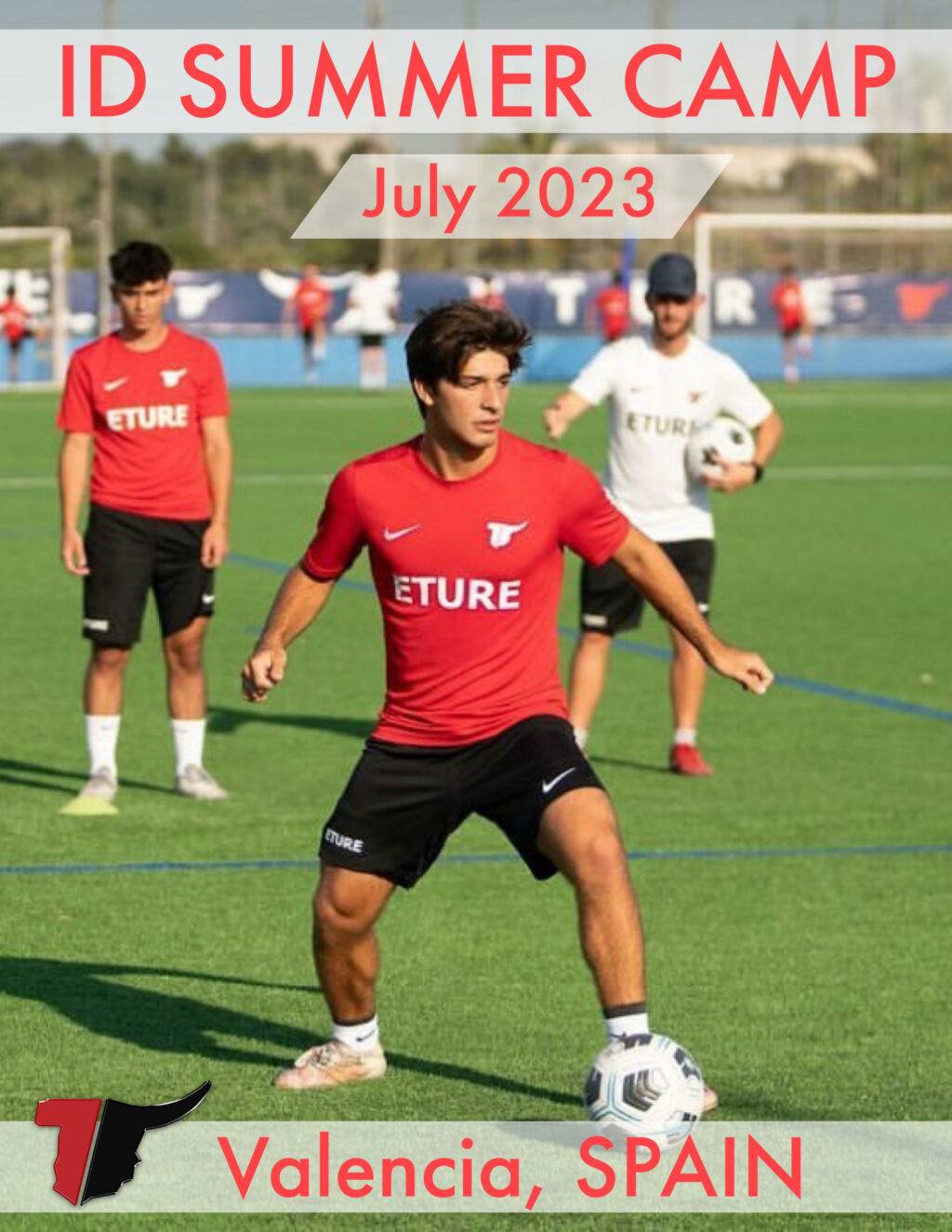 GoalNC in collaboration with Eture Sports offers a great opportunity to experience the European soccer method, taking your game to the next level.
Eture Sports organizes the ID Summer Camp for youth talents (2022-2023: grades 9-11) to have intensive training at Eture Sport Center, located in East of Spain: Valencia.
The Eture ID Summer Camp is a great opportunity to:
Having exposure to Spanish clubs, ETURE recruiters, professional agents, and college scouts.
Immersing yourself for two-weeks in Valencia, Spain.
Spanish training methodology and bilingual communication in Spanish and English.
Learning the ins and outs of ETURE Sports.
Preparing the ETURE path years in advance.
Meeting the ETURE coaching staff and directors.
Visiting ETURE campus and staying in the dorms.
DATES: JULY 1st – 15th 2023.
ARRIVAL: VALENCIA AIRPORT
Additional weeks can be requested.
WHAT'S INCLUDED?
Room and board at ETURE residence
Preseason training plan
Friendly games participation (Veo recorded)
Health insurance
Intensive Spanish languages course
For more details about the ID Summer Camp, please contact us at info@goalnc.com to schedule a call or request any further information.
About ETURE Sports
ETURE Sports is the leading college recruiting agency in Spain. It has assisted over 250 soccer players in their promotion to NCAA programs and secured over 21 million dollars in athletic scholarship negotiations since 2015. It was founded by Ximo Miralles, former Clemson University captain and GK, and his twin Jaime, former midfielder at Oregon State University.
ETURE also organizes a full year residential program, standing as the best gap year program in the world.  The class of 2022, ETURE achieved a placement success rate of 92%. 29 players to Division I, 5 players to Division II, and 3 players returning to the program!
More Information: info@goalnc.com