High School Girls Soccer Kickoff – Week1 2023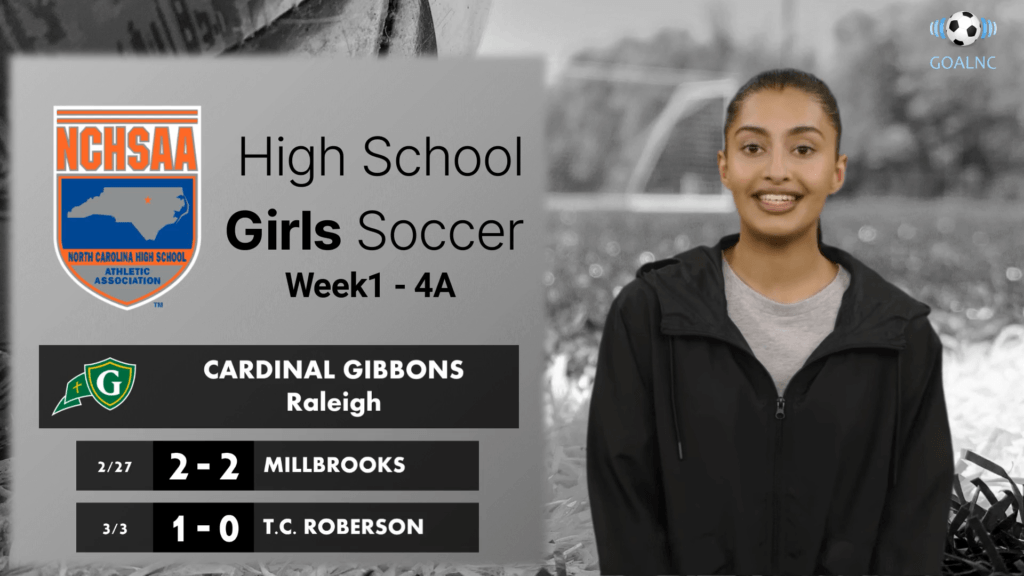 The girls season just started around North Carolina with great matches played around our state.
Watch Alisha our new GoalNC AI Avatar here: YOUTUBE
Week1 – Last Year Finalists 
Let's started with the last year finalists performances.
The current champions Cardinal Gibbons from Raleigh started the season with a 2 2 tie at Millbrook last Monday. Last Friday the Crusaders won 1 0 versus T C Roberson from Asheville.
The runner-up Ardrey Kell openning match versus Weddington showed that the team led by Coach Montgomery is a serious contender for the 2023 title, the US national team player Taylor Suarez scored twice in the 3-0 win over Weddington High School last Tuesday.
Last Friday the Knights won 2-1 versus Cox Mill to confirm a strong start of season.
Week2: Game of The Week
Get ready for an exciting match this coming Friday 3/10 between Ardrey Kell and Cardinal Gibbons at the Knights Stadium in Charlotte. This is a match you won't want to miss!
Last time they played, it was for the last year State Championship, with Cardinal Gibbons winning the title on PKs.
Subscribe to GoalNC channel now! –> SUBSCRIBE