Know the First Flight League – Adult Development League in North Carolina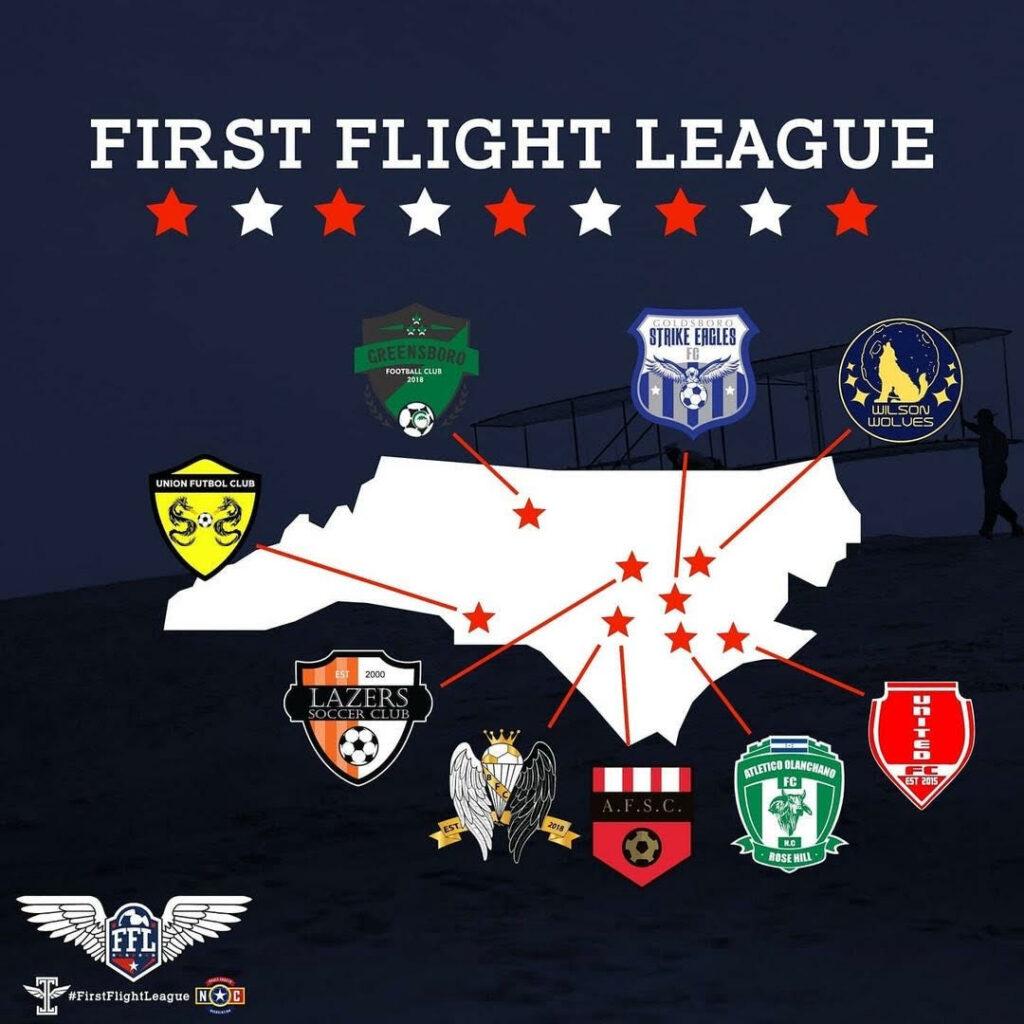 The First Flight League (FFL) is a non-profit competitive adult development league in North Carolina, USA. Founded in 2020, the league gives a competitive home for numerous clubs and players still developing their skills and with a desire to continue playing after youth, high school, college or professional soccer.
The FFL is affiliated with the North Carolina Adult Soccer Association (NCASA) who are affiliated with the United States Adult Soccer Association (USASA), United States Soccer, and FIFA. The FFL clubs are all eligible to participate in the U.S. Open Cup Qualifying Rounds and the Carolinas Cup through the leagues affiliation with the North Carolina Adult Soccer Association (NCASA) and U.S. Soccer Federation (USSF).
Clubs that previously participated in a National Pro Developmental League have banded together to create First Flight League, a Pro Development League that places greater focus to NC soccer teams and their players. This new league provides the same structure and opportunities previously afforded to the clubs while promoting and highlighting players skills and abilities. With First Flight League being NC based and locally managed, greater emphasis and publicity can be done for the benefit of the clubs and their players. The league will work hand in hand with NCASA, who has partnered to ensure the legitimacy and growth of the league.
The FFL launched their inaugural season in Spring 2021 and currently includes 8 teams across the state of North Carolina:
Bragg FC – Fayetteville, NC
Le Riverry FC – Jacksonville, NC
Levi United – Brunswick County, NC
Greenville United – Greenville, NC
Goldsboro Strike Eagles FC – Goldsboro, NC
AC Raleigh – Raleigh, NC
Gastonia FC – Gastonia, NC
NC United FC – Winston-Salem, NC
More information about the FFL can be found at www.firstflightleague.org or by following the league on Facebook, Instagram and Twitter.