Triangle United Joins MLS NEXT for 2022-23 Season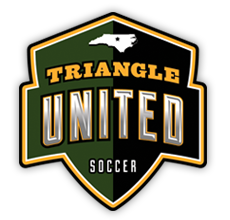 MLS NEXT announced last May the class of eight newly-admitted MLS NEXT clubs as part of the league's strategic expansion ahead of the 2022-23 season. These new member clubs combine traditionally strong programs, expansion into underserved markets and an increased presence in talent hotbeds across the United States.
One of the clubs is from Chapel Hill, North Carolina: Triangle United Soccer Association (TUSA). They are joining the U13, U14, U16 and U19. TUSA is joining other 3 clubs from North Carolina: Queen City Mutiny (Charlotte), Wake FC (Holly Springs) and Charlotte FC (Charlotte).
"Triangle United is extremely excited about joining MLS NEXT, the top platform for boys' youth soccer in the United States. This opportunity allows for our players to play in meaningful games week in and week out now that we have the very best playing platform available. MLS NEXT will enhance our developmental path for our players, pushing them to be the best they can be. We are looking forward to being a part of this program for many years to come", said John Cirillo, Director of Soccer for TUSA.
About MLS NEXT
MLS NEXT is a new paradigm for player development, launched in 2020 to transform youth soccer in North America. Founded on a collaborative approach to governance and a commitment to innovation, MLS NEXT players have access to the highest level of competition, training and personal development opportunities that will prepare them for their futures, both in soccer and in life. Membership for the 2021-22 season includes 133 clubs, 598 teams and over 12,000 players across the U.S. and Canada. Official partners of MLS NEXT include adidas and Carolina Online at the University of South Carolina. For more information about MLS NEXT, visit www.mlssoccer.com/mlsnext