Watch Men's College Soccer – Wake Forest, Winston-Salem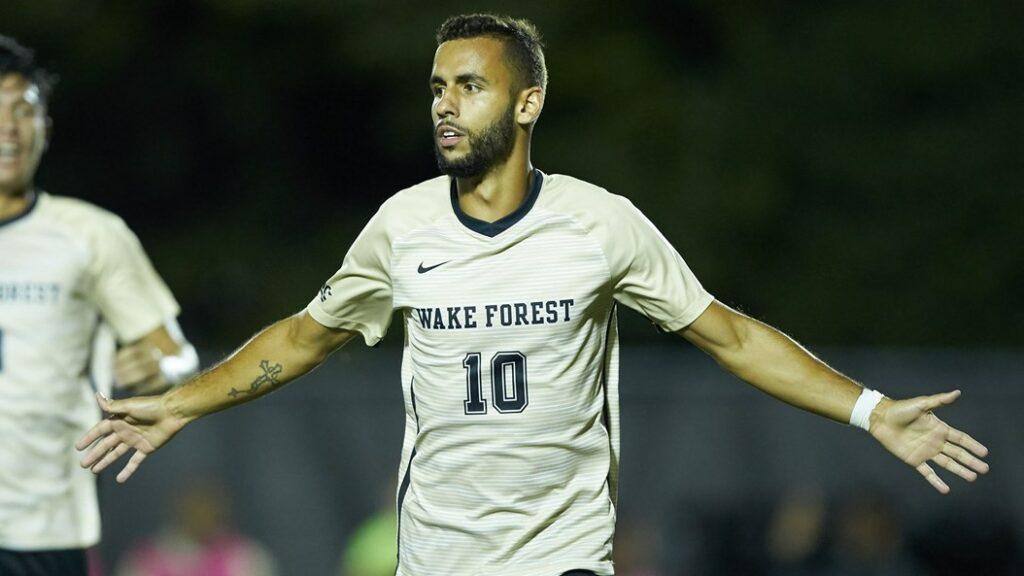 The men's college soccer season is just around the corner and there are big games to circle on the calendar.
North Carolina has strong teams to join the final bracket for the 2019 NCAA Tournament Division I. Last season 8 teams from North Carolina joined the bracket. Could we see one of them in the Final Four in Cary, North Carolina in December?
Last season no.1 seed was the Wake Forest but the team was eliminated at the third round of the NCAA tournament by a the runner-up Akron. The Demon Deacons from Winston-Salem are looking to take that next step this season!
They had the second best offense in Division I last season, scoring 2.48 goals per game. One of the main players for this season is the Brazilian midfielder Bruno Lapa, elected the ACC Midfielder of the Year.
Home: Spry Stadium, Wake Forest University in Winston-Salem, North Carolina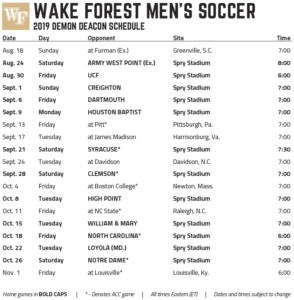 LINKS: