What is USL Academy League ?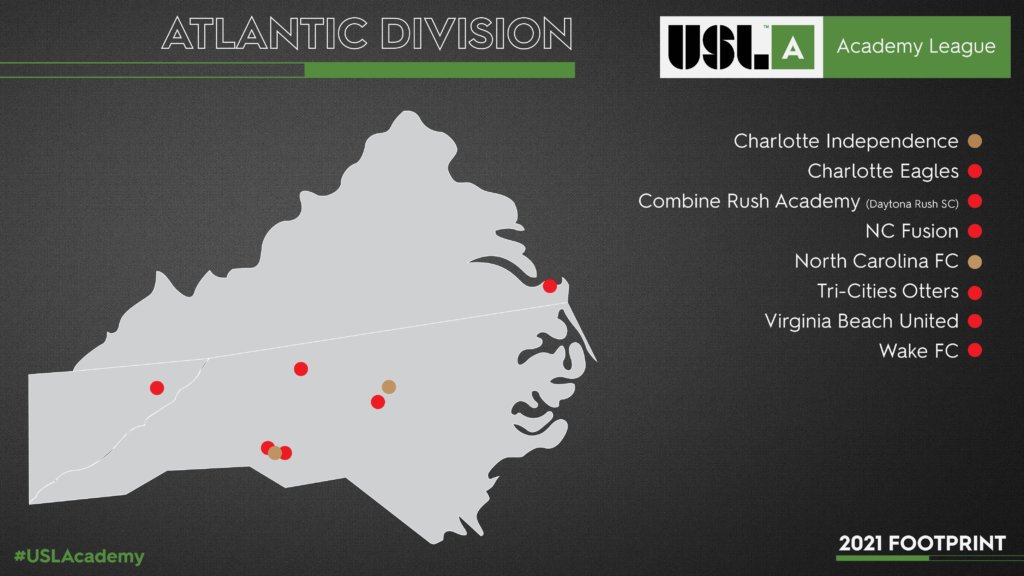 The USL Academy League is the central piece of the United Soccer League (USL), because is focusing in the player development model. It is a first of its kind, pre-professional league set to launch in Spring 2021. Its goal will be to provide new professional pathways for both new and previously overlooked communities across the country.
Comprised exclusively of clubs from across the USL's network of 129 Championship, League One and League Two teams, the league will be able to offer substantial savings on the traditional Academy model by offering regionalized competition across the United States – while still preserving national competition via the Academy League playoffs and Academy Cup events – as well as via its player development model that prioritizes elite youth development through a single roster constructed primarily of U15-19 team players.
The USL Academy League is set apart from other top youth leagues in the U.S. by its regionalized competition structure, its minimum standards emphasizing a holistic approach to youth development, and its synchronization with the American professional soccer calendar. The league will limit travel demands and costs for its clubs, while standards will ensure that clubs are collaborating with their local youth networks and engaging in proven best practices in youth development. Playing a season format like that of professionals will help USL Academy players become accustomed to the rigors of the competition level they are seeking to join.
The USL Academy's "One Team" component is also unique. Whereas the traditional club Academy structure involves three separate teams at the U15, U17 and U19 levels, USL Academy programs will feature just one team comprised of players from the U15 through U19 levels. There will be a maximum number of U19 players allowed, as well as a minimum number of U15 players to ensure relative balance across age groups. In this way, a club's USL Academy team will essentially function as its reserve team.
Finally, the opportunity for players who impress in the USL Academy League to train and play with senior team professionals by signing USL Academy contracts offers something that has been missing in American youth soccer. The League's role as a crucial stepping stone on the path from youth to professional soccer will help push more top young players from USL markets around the country to gain high-level competitive experience, raising the overall level of the elite American player in the long-term.
The following soccer teams from North Carolina will be playing in the ATLANTIC DIVISION:
 
Regarding female players, the USL announced in November 2019, they will take the first steps toward adding a female pathway to USL Academy platform in 2021.With that commitment, the second edition of the USL Academy Cup national event (tentatively slated for Spring 2021) will include an Elite Girls Division in the U17 age group. As participation grows, they will look to expand on the number of girls teams and divisions that include in future iterations of the USL Academy Cup, which will allow more USL clubs the chance to provide their top local female players exposure and opportunities.
Over time, and as the female side of the game evolves across the youth and pro landscape, there may be further opportunities to expand our USL Academy League player development model as well.
Sources